Scenic View Campground LLC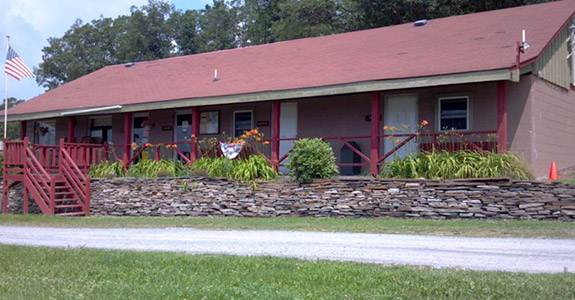 Breathe in some fresh air and enjoy the warm glow of the campfire at Scenic View Campground LLC. Nestled in the heart of Pennsylvania Grand Canyon Country, our campsite offers some of the most beautiful sights that you could hope to see during your camping trip.
Breathtaking Campgrounds in Tioga, PA
Tucked between three of the county's largest lakes and premier recreational areas, Scenic View Campground LLC offers some of the most breathtaking mountain views that you'll find in a campground in Tioga, PA. Fall asleep under the stars and wake up to an ethereal sunrise that you may not get the opportunity to appreciate in your everyday life back home. When you book your next outdoor getaway with us, you'll enjoy the serenity that comes with getting away from the hustle and bustle of civilization. Leave all your work and worries behind! Here you can set aside time to hike, swim, fish or just spend quality moments with your family and friends away from the distractions of city life.
While we're dedicated to providing people with an outlet for getting closer to nature, we also take pride in offering some of the most luxurious amenities, which is what we believe makes us the best campground near the Tioga, Hammond and Cowanesque Lakes. We're one of the most accommodating campgrounds in Tioga, PA and load our campsites with modern day conveniences that will help make your stay both memorable and comfortable. After all, camping doesn't always mean roughing it! From an onsite general store to covered pavilions, you'll appreciate all of the details that we put into our campsites. We even have pool construction scheduled for the 2015 camping season! Here are a few more reasons why we're considered the best campsite near the Tioga, Hammond and Cowanesque Lakes:
We're family friendly, offering playgrounds and game rooms to keep children occupied when the great outdoors just isn't enough.
We provide clean, contemporary restroom and shower facilities for those who aren't fans of "roughing it".
Our campgrounds are aptly named, with mountain views that will take your breath away.
We are located in the heart of Pennsylvania Grand Canyon Country, close to the beautiful Hammond, Tioga and Cowanesque Lakes, as well as local recreational areas.
We are members of the Good Sam Club Campground and RV Park Association.