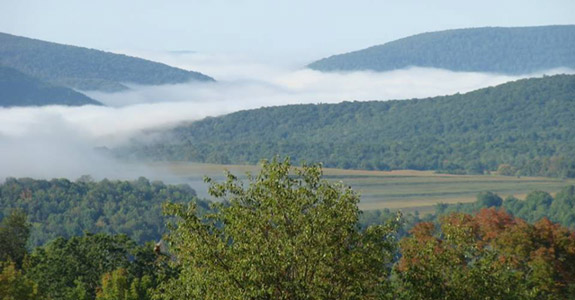 No matter what your interests may be, we're confident that you'll find even more exciting activities to enjoy nearby. Not only is Scenic View Campground LLC one of the best camping places in Tioga, PA, we're surrounded by quite a few attractions that people come from all over to experience.
From natural rock formations and state hiking trails, to rodeos and motocross tracks, you'll find something that the whole family can enjoy any day of the week! Take a look at just a few of the places that are conveniently located right outside of our campsites in Tioga, PA:
Natural attractions: Maximize the beautiful sights that Tioga has to offer by stepping just outside of our campgrounds for a day outing! All of the area's recreational lakes are within just a few miles of our grounds, making it easy to enjoy activities like boating, fishing and, of course, swimming.

Pennsylvania Grand Canyon offers some of the most stunning sights that the area has to offer, and the Mid State Trail, which connects to the famous Pine Creek Rail Trail, runs straight through our campground, providing ample hiking space. We're even located right next to the Tioga Ranch Hunting Preserve, so you can spend hours admiring both local and exotic wildlife.

Adventure attractions: Need a break from the great outdoors? We understand. There are plenty of other things to do that are only a short drive away. Enjoy the roar of the engines at Watkins Glenn Speedway or take your children to watch the horses at Gee's Rodeo. You can even pay a visit to Miles Mountain Motorcross Track and watch some local ATV running for a little excitement in between relaxing at the campgrounds.
Food and beverage attractions: Whether you're looking for a family restaurant or a local bar, you'll find one just a stone's throw from our campsites in Tioga, PA. There are plenty of eateries in town for you to choose from on those days when you're not in the mood for campfire food. You can even enjoy the local bars and wine tasting events if you're in need of a night on the town!
At Scenic View Campground LLC, we offer so much more than just beautiful landscapes and camping places in Tioga, PA. We're proud to be nestled within a community full of friendly people and exciting things to do! Call us today at 570-835-5700 to learn more about all of the wonderful things you can do in and around our campgrounds.